Inno3D mencionó en su página web una posible Nvidia GeForce RTX 2080 Ti SUPER. El fabricante de placas de video listó esta placa de video que no ha sido anunciada en sociedad todavía.
Esta filtración se pudo ver en una publicidad. Todos los usuarios que adquieran una placa de video GeForce RTX 2060 en adelante se llevarían una copia del Call of Duty: Modern Warfare. Entre las placas estaba la GeForce RTX 2080 Ti SUPER.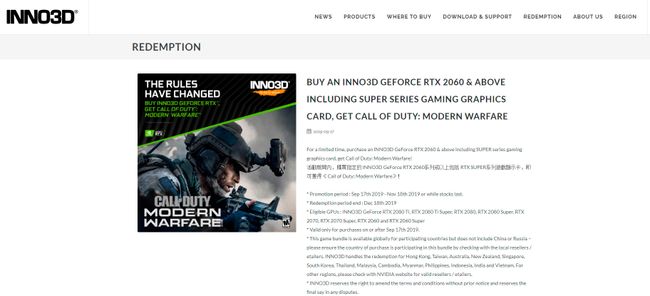 Si bien podría tratarse de un error tipográfico, así también comenzaron las filtraciones de las GeForce GTX 1650 Ti y las GeForce GTX 1660 SUPER. Ambas placas ya han sido confirmadas oficialmente.
>* Eligible GPUs : INNO3D GeForce RTX 2080 Ti, RTX 2080 Ti Super, RTX 2080, RTX 2080 Super, RTX 2070, RTX 2070 Super, RTX 2060 and RTX 2060 Super https://t.co/1QFSkXkjQl

— 比屋定さんの戯れ言@Komachi (@KOMACHI_ENSAKA) October 14, 2019
Por Julio se había filtrado en AIDA64 una placa de video que utilizaba el chip tope de gama de Nvidia: el TU102, empleado en las Nvidia TITAN RTX o en la Nvidia Quadro RTX 8000.
Quizá los rumores de un supuesto chip AMD Navi 23, denominado el Asesino de Nvidia, ha motivado a la misma empresa para relanzar su placa tope de gama para consumo con un plus en rendimiento.